• Melissa Shea-Brooks • flat fee • flat rate fee • shipping • shipping rates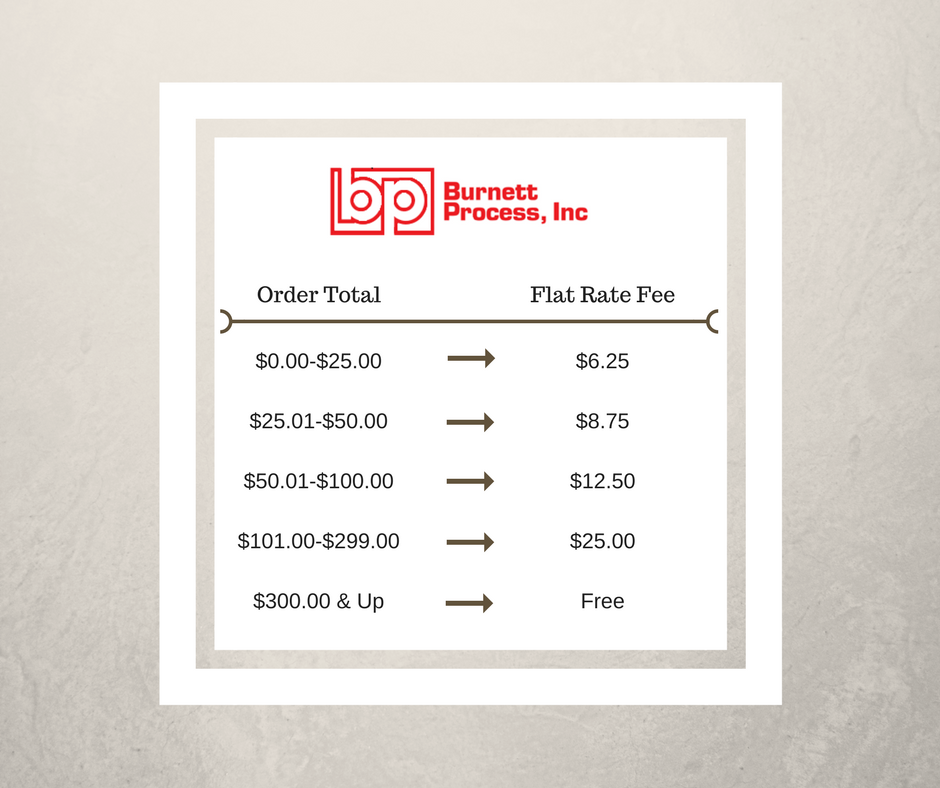 We are pleased to bring you new shipping rates for your orders. At Burnett Process, Inc., we understand the need to save on shipping costs whenever it is possible. We would like to offer you the chance to save with the use of our flat rate system. The shipping on all orders will now be based on the dollar amount of your order. We hope that this helps you to keep your costs down while getting you the products that you need. As always, if you have any concerns, feel free to send us an email: info@burnettprocessinc.com  or give us...
---
• Melissa Shea-Brooks • Cleaning • Crevice • Dust • Environment • LaserVac • Office • Shark • Spring
Well folks, it is that time of year again. Time to break out the cleaning supplies and open up the windows, its Spring Cleaning time!Just before you think about what needs to be mopped or dusted and vacuumed at home, let's think about the place that you are spending the majority of your time....the office. With the average person spending at least 40 hours or more at the office during the week, it is only right to be working in a clean and healthy environment.So what can we do?Spring Cleaning is all about deep cleaning, this is where the LaserVac...
---
• Amy Fairbrother • cushioning • custom • design • foam • packaging
Have you ever just sat around and thought about foam and the impact it has on your life?  Probably not, but there's a good chance you're sitting on some right now and you're probably glad the padding is there, correct? There's also a good chance that the last item you purchased was packaged in foam or the item itself probably has a foam component in it.  Foam can be a buffer, separator, protector, supporter, insulator, silencer and the list goes on, especially if you were to analyze how foam is used in commercial, industrial and residential applications.    So what...
---
• Amy Fairbrother • Florida • news • sales • showroom
Burnett Process, Inc. expands into Florida – Burnett Process, Inc. is a manufacturer of air filters ranging from automotive to charcoal, to HEPA and hard to find ozone filters. The Burnett organization is pleased to announce the opening of our newest sales and distribution center located in Oakland Park, Florida. The Burnett facility is conveniently located inside the beautiful and newly renovated Cannon-Diamond Building at 2701 West Oakland Park Boulevard. On display you will see: Filters that control odors, filters that help capture dangerous viruses and particles to sub-micron levels. Filters in a variety of shapes and...